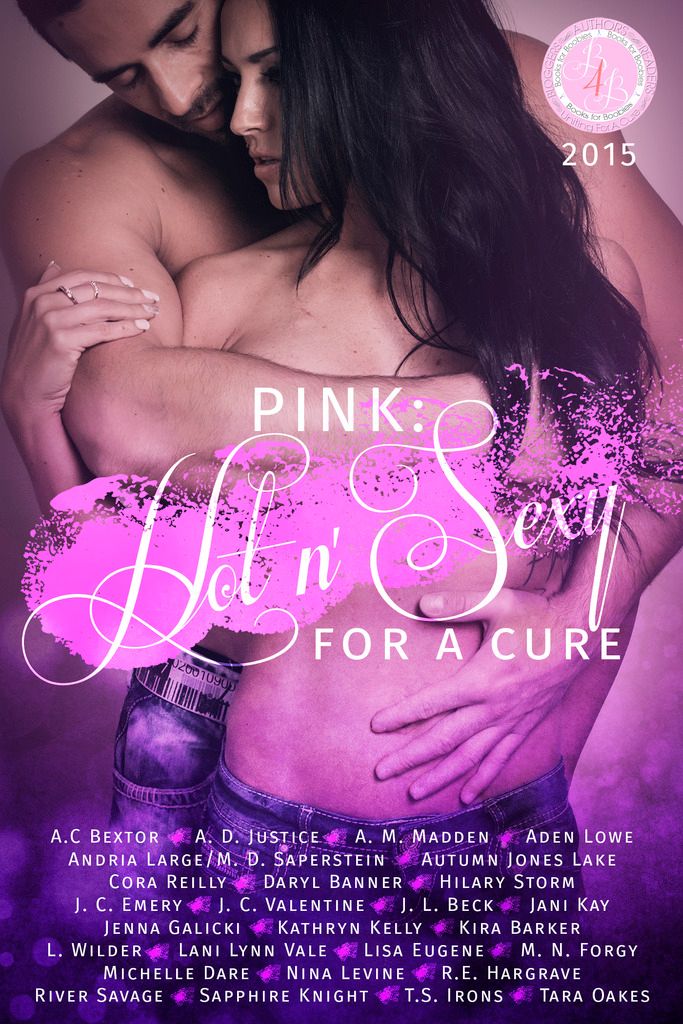 Join
28 of today's hottest romance authors as they introduce you to their most memorable and beloved characters in an all-new, exclusive, scorching scene. All proceeds of this year's anthology will be donated to The National Breast Cancer Foundation, to help support women in need of mammograms. The participating authors include:
AM Madden
A.C Bextor
A.D. Justice
Aden Lowe
Andria Large/M.D Saperstein
Autumn Jones Lake
Riley, Daryl Banner
Hilary Storm
J.C. Emery
J.C. Valentine
J.L. Beck
Jani Kay
Jenna Galicki
Kathryn Kelly
Kira Barker
L. Wilder
Lani Lynn Vale
Lisa Eugene
M.N. Forgy
Michelle Dare
Nina Levine
R.E. Hargrave
River Savage
Sapphire Knight
T.S. Irons
Tara Oakes
B&N | Kobo | Amazon US | Amazon UK | Amazon Australia | Itunes Add Pink: Hot N' Sexy for the Cure on Goodreads! Like the Books for Boobies Anthology Page on Facebook: https://www.facebook.com/Booksforboobies?fref=ts And join the release event on Facebook on October 10th for giveaways and takeovers by some amazing authors! You can join here: https://www.facebook.com/events/848802388568135/
Share these images to spread the word about this marvelous anthology!
REVIEW
I received a ARC from the author in exchange for a honest review.
Great book for a great cause. Pact full of amazing authors this book has everything you could want. I enjoyed every story in this book and you had a mix of everything to suit all your reading moods. What's even better is the money this book goes towards so go out and buy it now. Not only are you helping a great cause but your also filling your own reader needs in one jam pact amazing book full of amazing authors and brilliant writing.